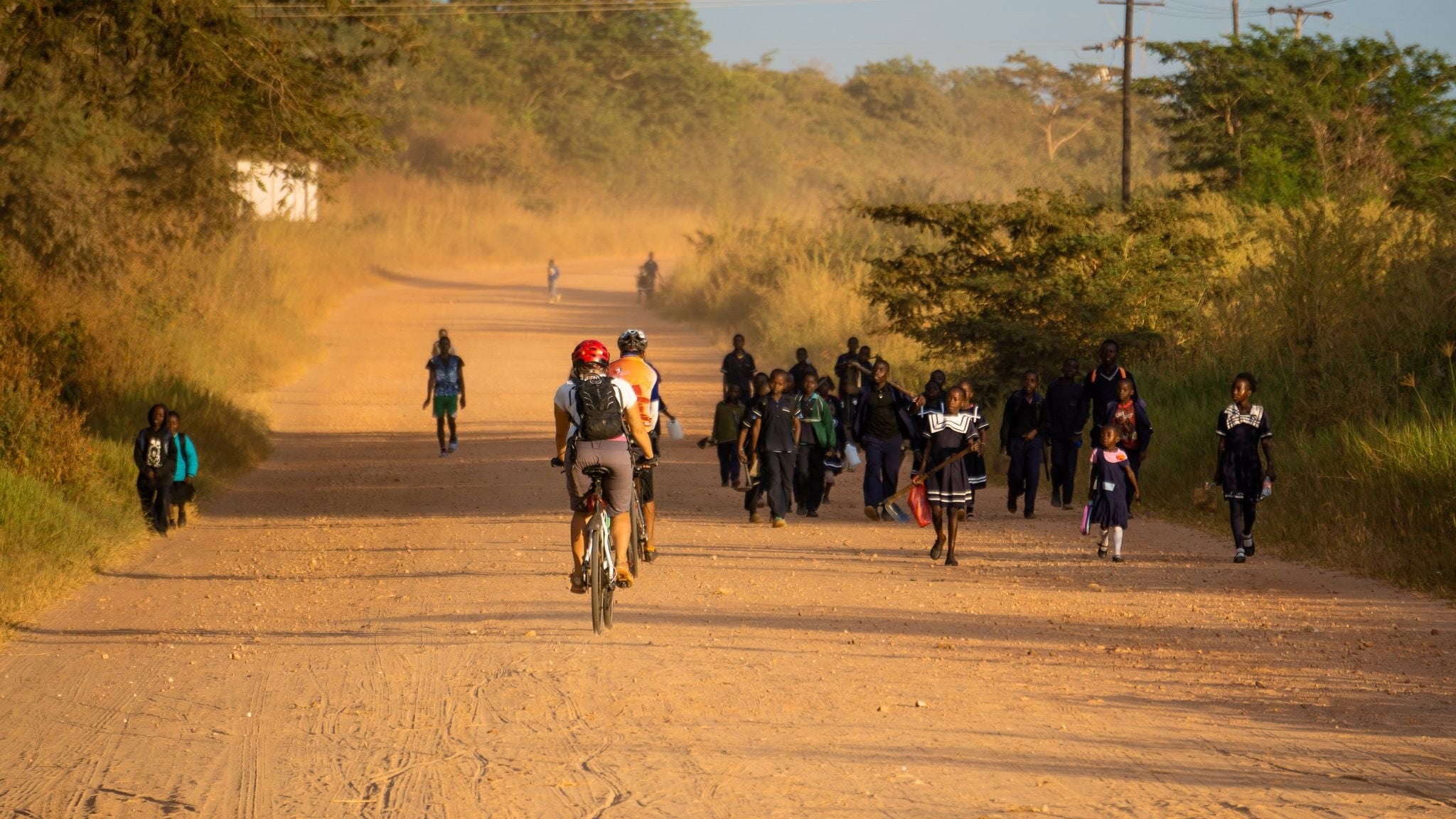 In The Mind of A Cyclist Crossing Africa
By Samuel Roy - May 7th, 2020
Traveling by bike gives you a great sense of freedom. In addition to improved physical and mental health, our wallets can be spared, it is good for the environment and the rhythm of this transport mode allows us to experience every moment with our five senses.
If it is steep, our legs will feel it, if it rains all day, we can't escape it, if the lavender fields are in bloom, our nose will marvel.
This low-speed and vulnerability that represent us as cycle tourists allow us to meet the locals of the countries we tour, people we probably would never have talked to if we had passed by car. These people are often curious and amazed at our adventure.
''By pedaling we let our heart guide us, living a pure, minimalist, and rewarding lifestyle.''
On the road
A bicycle touring trip is also an opportunity to think. We suddenly find ourselves with all this time, this freedom and this mental space, resources that are too often limited at home. Hour by hour, as you pedal, your head spins.
During this trip across the African continent, from Cairo to Cape Town, this was my case. When I was not distracted by the sounds of my friend's gears going "cric crac" or the dozens of camels crossing the road, I thought of Africa, the countries we crossed, all these meetings and challenges. Above all, I compared this beautiful continent to our western world.
'' What struck me most were the out of touch perspectives, opinions, and prejudices that we Westerners have with regard to Africa.''
First, geographically, Africa is a continent, like Europe or Asia, not a country. Too many people treat the African continent as a single unit and yet it comprises 54 countries with cultural and environmental differences as different as if we compare Sweden with Vietnam.
In the Western world, the little knowledge we have about Africa is often explained by the processing of news by the media or the non-governmental organizations working there.
Who has not seen or heard of children suffering from famine, women who walk for miles to find water, and maniacal dictators? These images are not false, but Africa is not only that. The puzzle is missing pieces to reveal the full identity of this magnificent continent.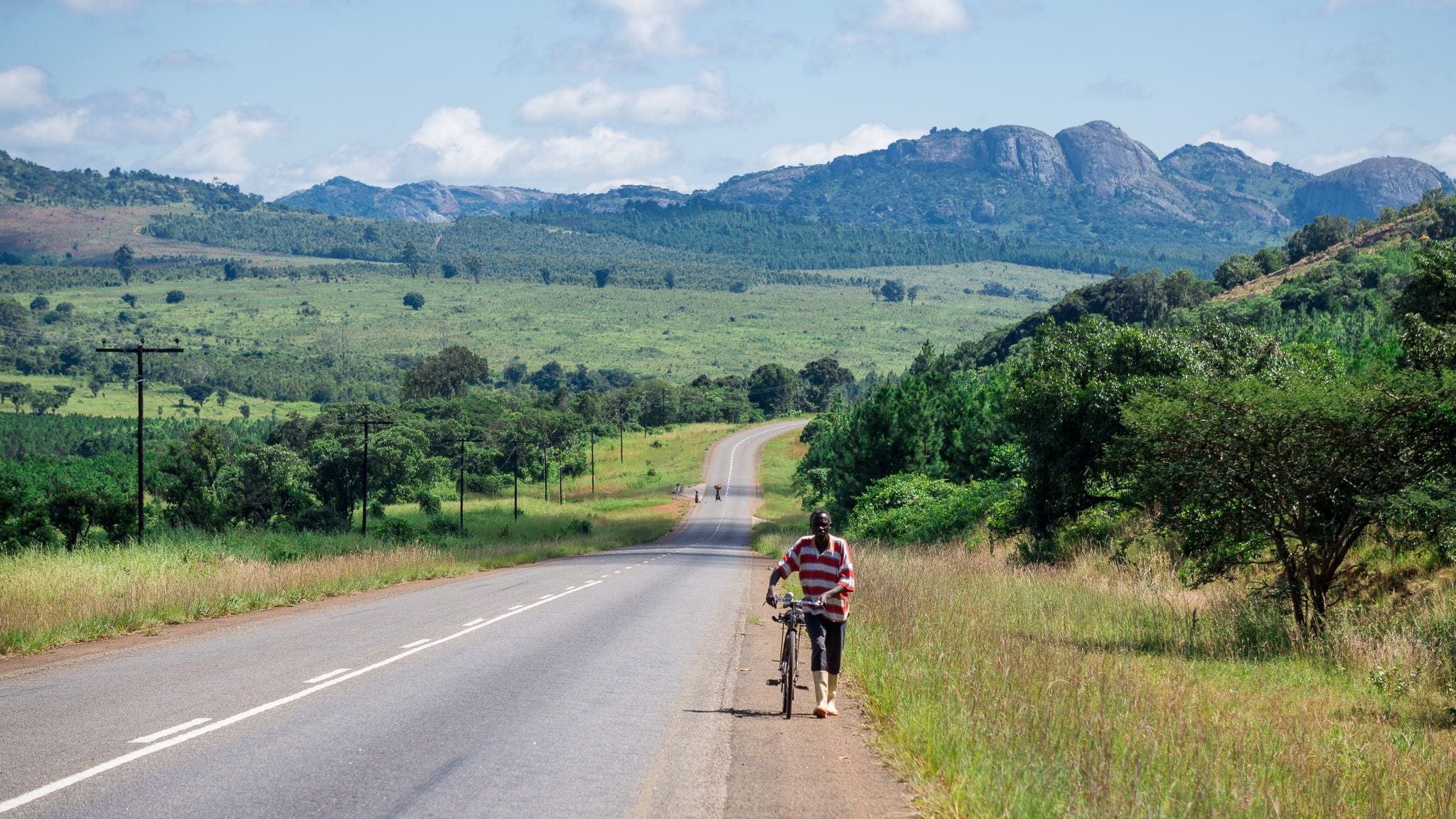 ''In many ways, Africa is doing better than you think.''
Unfortunately, we hear little about the politically and economically stable countries like Botswana, the extraordinary and unique gastronomy of Ethiopia, or the farmers' cooperatives of Malawi.
The reason is simple, it does not sell. This information does not have the potential to cover the newspaper. So the media tell us about the genocides and atrocities to make the headlines and the NGOs ask us to help communities in difficulty.
It is in Sudan, the country on our itinerary for which most people warned me that I witnessed a reality contrary to my initial expectations. In addition to feeling safe at all times, I met happy, warm, welcoming, and generous people there.
A young man in his twenties and his little brother whom I met on the road invited me to their modest family home to share a delicious local meal and tell me about their life and Islam, a memorable human experience.
Understanding History
Of course, Africa is not all gray or all pink, and understanding the current challenges requires digging a little deeper into its historical past.
Initially, several African ports were mainly used as stopover ports for ships on the spice route between Europe and Asia.
Later, the continent's abundant resources and the lucrative slave market brought a lot of attention. Inhabited by local people for centuries and centuries, the African continent was colonized, like America, by powerful European countries such as France, the United Kingdom, Portugal, and the Netherlands.
The European empires then traced freehand borders on a map, creating countries and territories divided by resources and not by the ethnicities already present. This is where the mess started.
Africa today is made up of countries containing several different tribes, think of Nigeria or the Congo for example.
The tribes with completely different cultures, present long before the arrival of whites, religions which have nothing in common, nomadic versus sedentary people, respective languages.
That ​​do not allow them to communicate with each other, and other tribes who have long maintained fierce rivalries against each other: rather difficult to create a solid nationalist feeling when suddenly these many ethnic groups are supposed to cohabit in the same country, under the same government, and identify themselves as Somalis or Zimbabweans.
Even today, the effect of these poorly established borders is felt. Several governments are divided vertically, by ethnicity, rather than horizontally, by ideology.
Thus, even in a democratic country, it is often the government from the largest tribe in the country that is elected and other ethnic groups are therefore oppressed, hence the reason for the countless civil wars.
The fate of Africa is in the hands of Africans, those who know and understand their continent.
Now independent, these numerous countries are gradually recovering in their own way from the consequences left by colonization.
It's also an infinitely positive continent, you just have to go there to experience it, whatever the country.
Africans have the qualities and values ​​of humanity. You will be amazed at how warm people are and how sharp their social skills are. Here, we still look at each other in the eye, everyone greets and shakes hands.
Everything is felt deeper and more immediately; love, war, family, life, death, nature.
This is what we experience when traveling by bike across Africa.
#ThisIsAfrica
Author: Samuel Roy