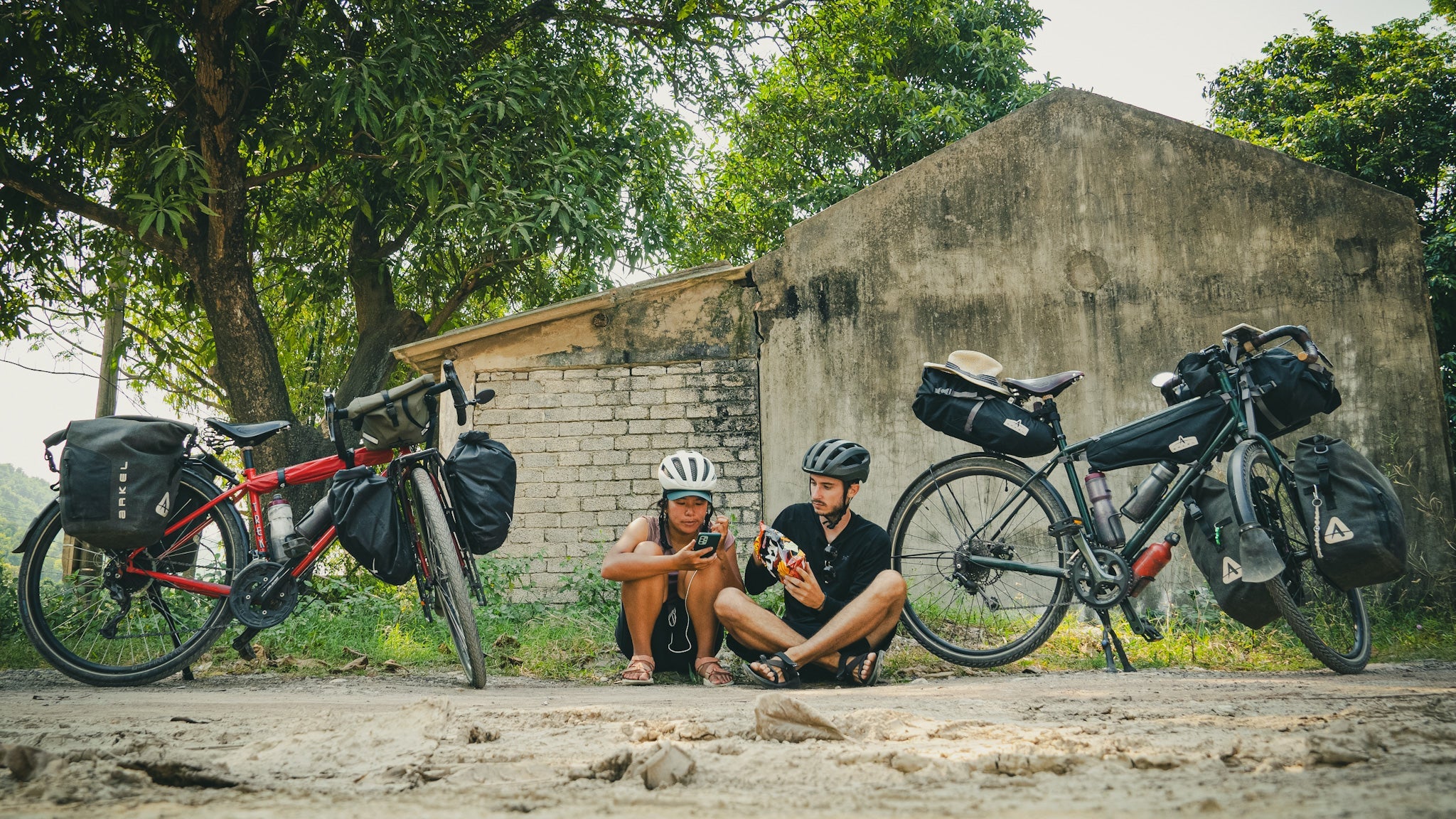 There is a bike bag for every life style!
Whether you commute daily, you go on a long touring trip or a 1-day expedition, we made a bag that will suit your needs.
How to choose the right bike bag?
To choose the right fit for you there are few questions you need to ask yourself:
1. How much stuff will you transport in your bike bag?
2. Does your bike pannier need to be waterproof?
3. Does it need to be laptop-friendly bike pannier?
4. Do you prefer light, aerodynamic, small bike bag for bikepacking ?
5. Do you need bigger touring bike panniers to travel a few days in autonomy?
To help you sorting things out we've created the Pannier Finder!