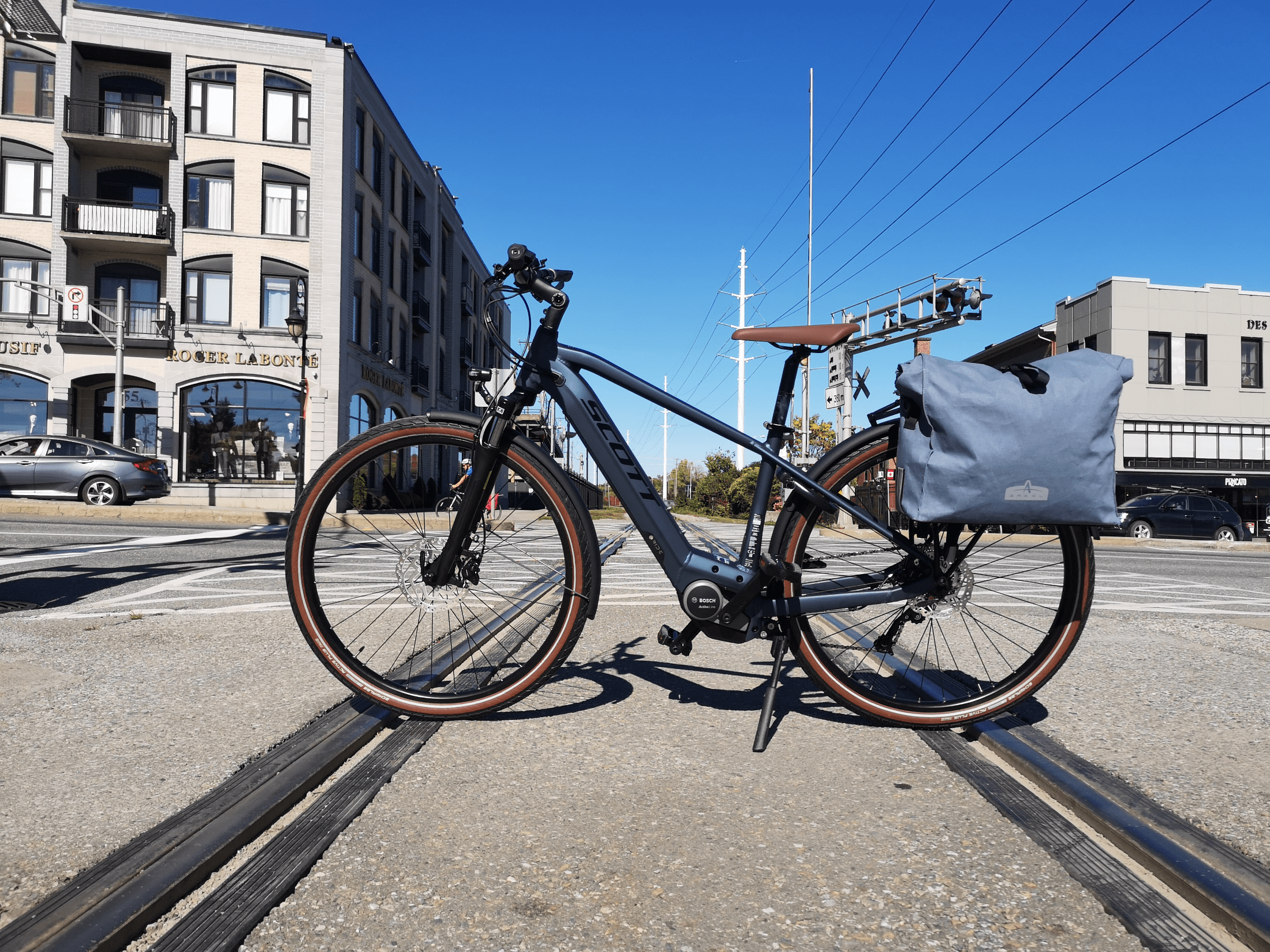 Arkel's Bags Are Great For E-Bikes
Why are our bags a good fit with e-bikes?
Our bags are great for electric bikes because they are resistant, and waterproof to keep your belongings dry no matter what! Also, our patented Cam-Lock attachment system is one of the strongest available on the market.
It will hold your bags very firmly to your rack so you can ride with peace of mind.
We also understand how e-bikes are different from other bikes and we've adjusted our technology to fit its needs.
Why are e-bikes different?
Some e-bikes rack's tubing are slightly larger than regular: above 15 mm diameter.
To fit electric bikes' larger rack, we offer an oversized hooks system:
Regular Cam-Lock
Fits rack tubing of 8 – 15 mm diameter
Oversized Cam-Lock
Fits rack tubing of 16 – 21 mm diameter
Find Out Which Size You Need
Use this simple step-by-step guide to measure your rack's circonference
We've created this tool to help you through the process. Click on the button to start!
You Need The Oversized Retrofit?
Add it to your order, follow these steps:
1. Go to the Oversized Retrofit Kit page.
2 If you want us to install it on the bag you're about to buy check the box: ''Please install it for me ''.
3. Add to cart.
Why Don't We Install A Lower Hook On Some Bags?
Our patented Cam-Lock® self locking system with opposing cams is very effective in locking the pannier to the rack. When the opposing cams close on the rack, the pannier is automatically locked in place and can't be removed unless the release handle is pulled...
No Need To Compromise
Keep Your Gear Safe with the Cam-Lock